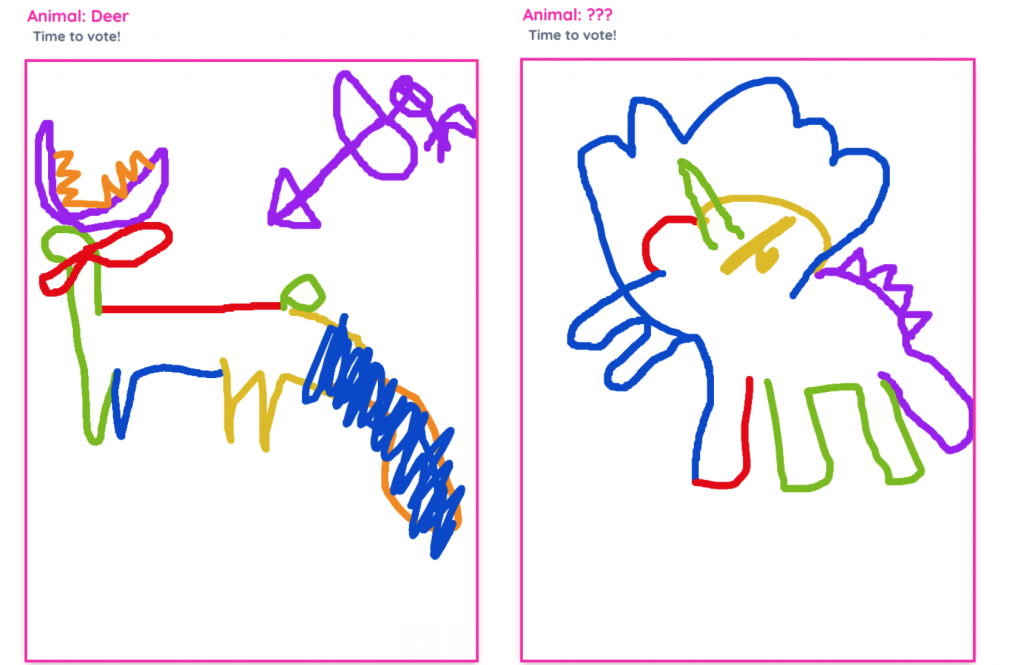 First-year CIS PhD student Alyssa Hwang was yearning for a bit of connection when she decided a Valentine's Day celebration was in order. 
"I kind of wanted an excuse to have a party and get together with everyone," said Hwang. "I like having these big get-togethers on Zoom because it's fun and I also get to meet people."
Alyssa came aboard the CIS team in September of last year, and as such, has not had the opportunity to meet many of her peers in person. She teamed up with fifth-year CIS PhD student Omar Navarro Leija to spread a little Valentine's Day cheer. 
"Omar really helped a lot with the organization of the party," said Hwang. "And I helped out with the game, because there was a really fun game I wanted to play with everyone.
The game, called Fake Artist, is popular within the relatively new realm of e-meetings and e-meetups. Alyssa likens it to other popular whodunit-type games such as Among Us and Spyfall, except with drawing.  
Unfortunately, great games and company aren't always enough to lure people to the party.
As part of the organizing duties, Omar felt it was a good idea to add some appealing incentives. They decided to give everyone $15 Grubhub vouchers, and also raffled off 10 VISA gift cards. On the CIS dime, of course.
"We used to have this weekly free food and beer event. It used to feed 75-90 people," said Leija, of the CIS PhD TGIF gatherings that used to take place pre-pandemic. "That's one of the reasons I don't mind asking the department for money." 
Still, Alyssa and Omar are hoping that the word will spread throughout the department: the more the merrier.
"We have an entire Doctoral association of students dedicated to making these things happen," said Hwang. "I wish people would tell us that they like things or what they want to see because we're excited to do more."