The retiring CIS professor chats about his recent ACM SIGGRAPH election and his expansive computer graphics path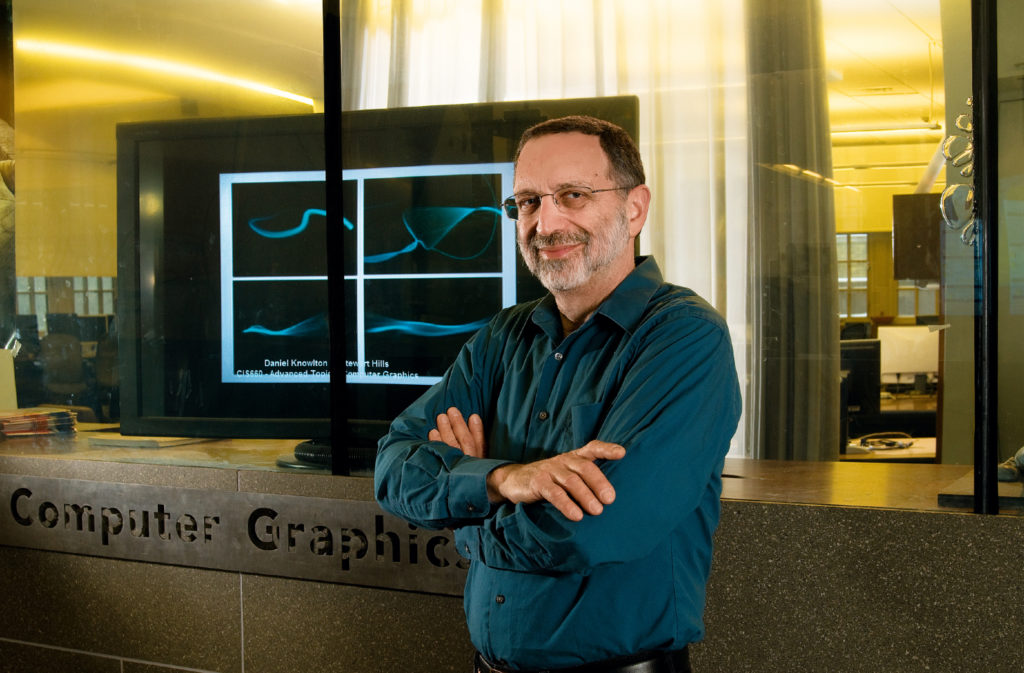 Norman Badler's election into the 2021 ACM SIGGRAPH Academy Class is right on time. After nearly 5 decades of teaching and trailblazing in the Penn community, the Rachleff Family Professor in the Department of Computer and Information Sciences is set to retire later this year.
When he arrived at the University in 1974, CIS itself was only about 2 years old, and there was virtually no computer graphics focus or program at all. Professor Badler had no intention to teach it.
"At that time, I was actually a computer vision researcher, but I was also working a little bit in natural language," said Badler. "So I was literally brought in to fit between the chair, Aravind Joshi, who was a natural language person, and the computer vision person. It wasn't until about 3 or 4 years after I came here that I switched over to computer graphics. Mostly because there was a vacuum and a need and an excitement."
Professor Badler thought he was going to be a mathematician when he chose to attend undergrad at the University of California. He just happened to find work as a computer scientist during freshmen year.
"So when I went to graduate school at the University of Toronto, I went into computer science and I hooked up with computerization and the computer graphics people there," said Badler.
"And I really learned graphics from an artist who was on the faculty. He was a very interesting, early pioneer in using computer graphics to make art. I think that planted some of the seeds for my interest in combining computer graphics with other fields."
Several years after completing his dissertation in computer vision and forming a career path to head in that direction, Professor Badler "started getting serious about computer graphics." An organization that was getting its start around the same time as his Penn career would play a major role: ACM SIGGRAPH (the Association for Computing Machinery's Special Interest Group on Computer Graphics and Interactive Techniques).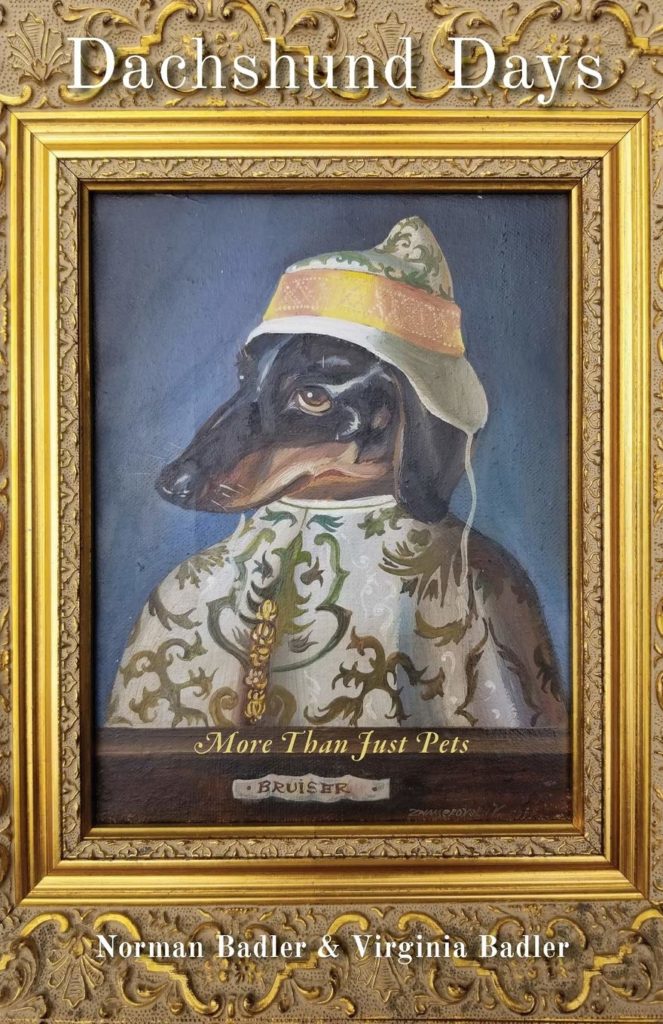 The annual SIGGRAPH conference was held in Philadelphia in the year of 1976, and Professor Badler took full advantage.
"My job for that conference turned out to be to organize the tutorials," said Badler. "One of the hallmarks of the computer graphics community was the homogeneity caused by its heterogeneity. There were no boundaries. It was just as important to educate new people as it was to learn what the top people were doing. That was a very exciting environment."
In 1978, Professor Badler was elected the vice chair of SIGGRAPH. It meant an even more central organizing position, and more close contact with other computer graphic scholars.
"That cemented my role and needs to find an academic community. I stayed active in SIGGRAPH for a few more decades after that."
Getting elected to the ACM SIGGRAPH Academy Class is one of the highest honors in the field of computer graphics. Penn even has its own SIGGRAPH chapter. But Professor Badler's tenure at Penn also included serving as the founding Director for several centers within computer graphics, including the Center for Human Modeling and Simulation (HMS).
"In the 80s and early 90s, the computer graphics group here that I was leading became famous for building software for modeling human beings," said Badler. "For engineering purposes, like building interiors of cars that people could fit in, or factories where they could do their jobs safely."
"By 1996, the Center for Human Modeling had grown to be, essentially, a small business inside the computer science department. Our software was being used around the world."
When that software, called Jack ergonomics simulation software, was sold in 1996, Professor Badler began exploring connections outside of computer graphics.
"I started interacting with a colleague of mine in Anthropology named Clark Erickson," said Badler. "We started talking and we thought it would be fun to teach a class that was based on the principles and ideals and problems of Anthropology, but that taught students how modern computer graphics and visualization tools worked, and actually make them use those tools."
"Neither of us knew what we were doing because we had never co-taught a course with a field anthropologist who was also a museum curator, and here I am, a technologist."
Since around the mid-2000s, Professors Ericson and Badler have taught the course, "Visualizing the Past/Peopling the Past (CIS 106/ANTH 258)", every year.
"It's just been a terrific experience. It's been loads of fun, and we are so proud of what our students do," said Badler. "They can write essays about cultural and gender biases in ancient societies, while at the same time they're building 3D models of artifacts that are housed in the University Museum. This led to the formation of the ViDi Center."
"The ViDi Center" became a more popular term of endearment derived from the more technical title of Center for Digital Visualization. Professor Badler has served as founding Director since its inception.
"In order to make a cute title, I actually reversed the 'Visualization' and the 'Digital', so it became 'ViDi,' said Badler. "'Vidi' is Latin for 'I saw.' So there's a Latin pun in there."
Rooted in the collaboration between Anthropology's Clark Erickson, the notable work Badler had done with his wife Virginia in archaeology, and other projects within the humanities, the ViDi Center developed into a cross-disciplinary staple at Penn.
"It turned out that it was a very good vehicle for our undergraduate students in particular to give them context for using computer graphics to create interesting 3D models," said Badler. "On the ViDi website, a few of those include a 3D model of ENIAC as it was constructed in the Moore School, and we built a complete 3D model of Reading Terminal Market. We used that model for a few research projects because it was extensive, it was interesting, it was cluttered."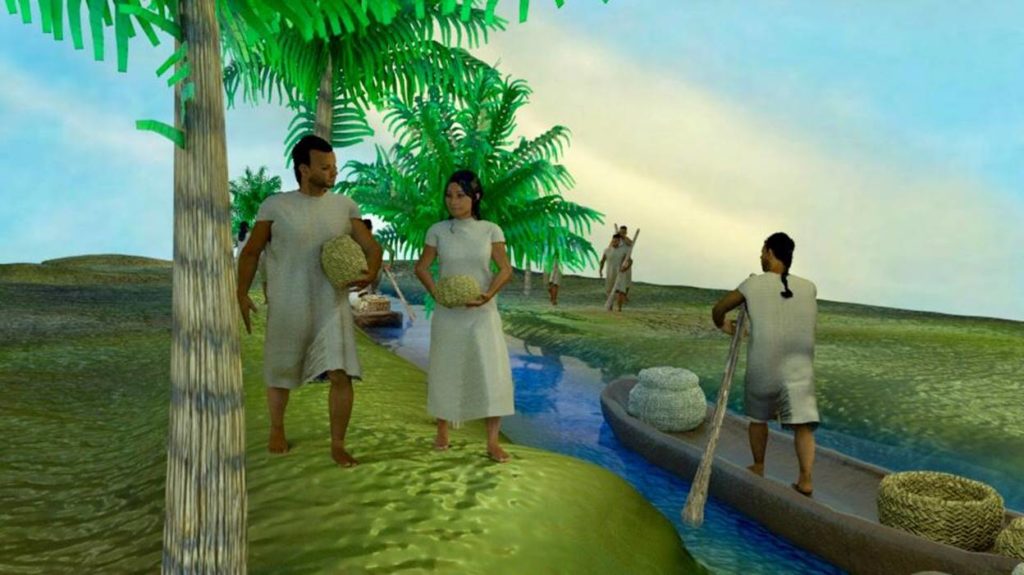 This Summer, members of the ViDi Center are slated to assist an art history professor in reconstructing a Croatian Medieval church.
"We're a little bit more well-known as a source of capable hands," said Badler. "Because we don't actually do the work for these people, but we provide resources so that they can do what they want."
In addition to computer graphics, Professor Badler is also passionate about doggies. His Dachshunds specifically.
During a 2-week period in 2017, while his wife Virginia was away visiting family, he wrote a book draft that would come to be titled Dachshund Days: More than Just Pets.
"When you're an academic, you write like an academic," said Badler. "A lot of it is really dry and formulaic. And I wanted to write something that was more from the heart," said Badler.
After about 4 weeks, and some heavy editing and input from his wife, the book was published.
"It was a very important, personal thing for me to write," said Badler. "I had not written anything for fun since maybe high school."
Plans for retirement don't include writing any more books about dogs, more than likely. There are a few projects to wrap up, a PhD student he needs to make sure successfully crosses the threshold. But Professor Badler is not worried about the Department of Computer and Information Sciences. He believes its future lies in capable hands and has a few hopes.
"The only thing I really want to see is another tenure track graphics person hired because we have such a legacy here and such a well-oiled organization. It really needs to be continued, fostered, expanded and maintained," said Badler. "I'll continue to do what I can to encourage Zach and the Dean to capitalize on this 47-year investment that they made in me."
Professor Badler has also served as the Director and Faculty Advisor for the DIGITAL MEDIA DESIGN Undergraduate SEAS BSE Degree program, as well as the Co-Director for the Computer Graphics and Game Technology Masters (MSE) Degree program.