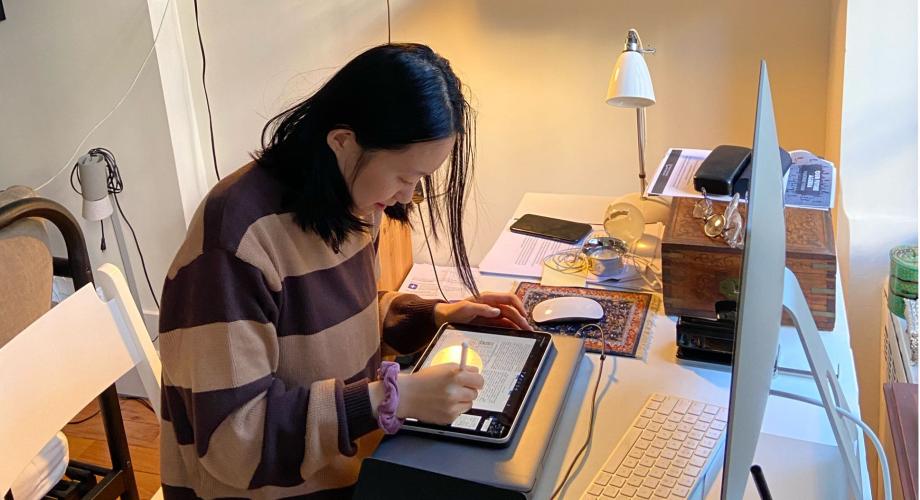 Rising junior Lejia Zhao is helping to strengthen CIS's global connections: virtually working with professor Tang Kuk Zuea from the National University of Singapore on a project titled "Using Machine Learning for Medication Recognition" via Penn's Global Research & Internship Program (GRIP).
Lejia says applying to GRIP was important to her because of her interest in examining computer science through a global lens, and discovering what's on the forefront in the field, all over the world.
"What further propelled me to move forward with the program after being accepted was the opportunity to practice my intercultural skills," said Lejia. "I believe that in this increasingly globalized world the ability to work with people from different cultures and experiences is crucial – both on a personal level and a societal level."
In addition to the program's noted flexibility, allowing her to pursue other interests and maintain balance, Lejia says the program also provides an opportunity to connect with a computer science student community outside of Penn.
"Another aspect of the program I've really enjoyed is getting to know my peers who are also in the GRIP program and even students from other schools who are also doing research at NUS," said Lejia. "I've gotten in touch with Jennifer, a rising sophomore at Johns Hopkins University who is in the same research project as me working under the supervision of Professor Tang."
---
To read more about Lejia's experience, click here to view her full post at the Penn Engineering Blog.