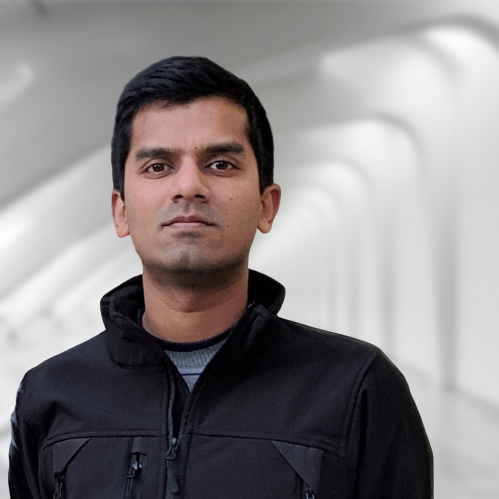 Professor Sharath Guntuku has not only been deepening his photography skills while working from home this past year, he's also been reading a whole lot. Of Malcolm Gladwell, specifically.
"I'm really amazed by how he uses data to tell stories," said Sharath. "That makes a lot of sense to me."
Although he's worked with UPenn as early as 2017, Sharath was brought onboard the CIS team as a Research Assistant Professor in May 2020. According to him, one of the most appealing and challenging aspects of the Penn CIS program is its lush interdisciplinary environment.
"I think access to experts in public health, experts in psychology, experts in psychiatry – I think it's one of the few places in the US where we have this," said Sharath.
And it is in these fields, most notably public health and psychology, that the points of Professor Guntuku's research meld together. With regards to public health, he has been utilizing large scale social media data sets to track well-being over time.
"March 2020 had been really drastic in terms of how much people stopped moving," said Sharath. "An average person in Philadelphia was moving about 2 miles a day before March 2020. And after March 2020, that reduced to…just the apartment."
Various state and local governments, as well as Sharath and his research team, were curious about the effects that substantially less physical movement would have on mental health. Surveying, however, was too costly and time-consuming. So Sharath and his team turned to Twitter data.
"We were interested in using more real-time sources to track this more seamlessly," said Sharath. "We looked at what people are saying in different counties, [and how] that reflected how they're feeling. We started sharing this with 3 different state departments: Washington state, Pennsylvania and Colorado." 
While studying Twitter data is less expensive and requires less time than surveys, this method isn't without its own technical difficulties.
"There are technical challenges in terms of how representative Twitter is because not everyone is on Twitter," said Sharath. "It's a skewed demographic, so how do you correct for it? It's mostly building algorithms that can be effective in a public health space."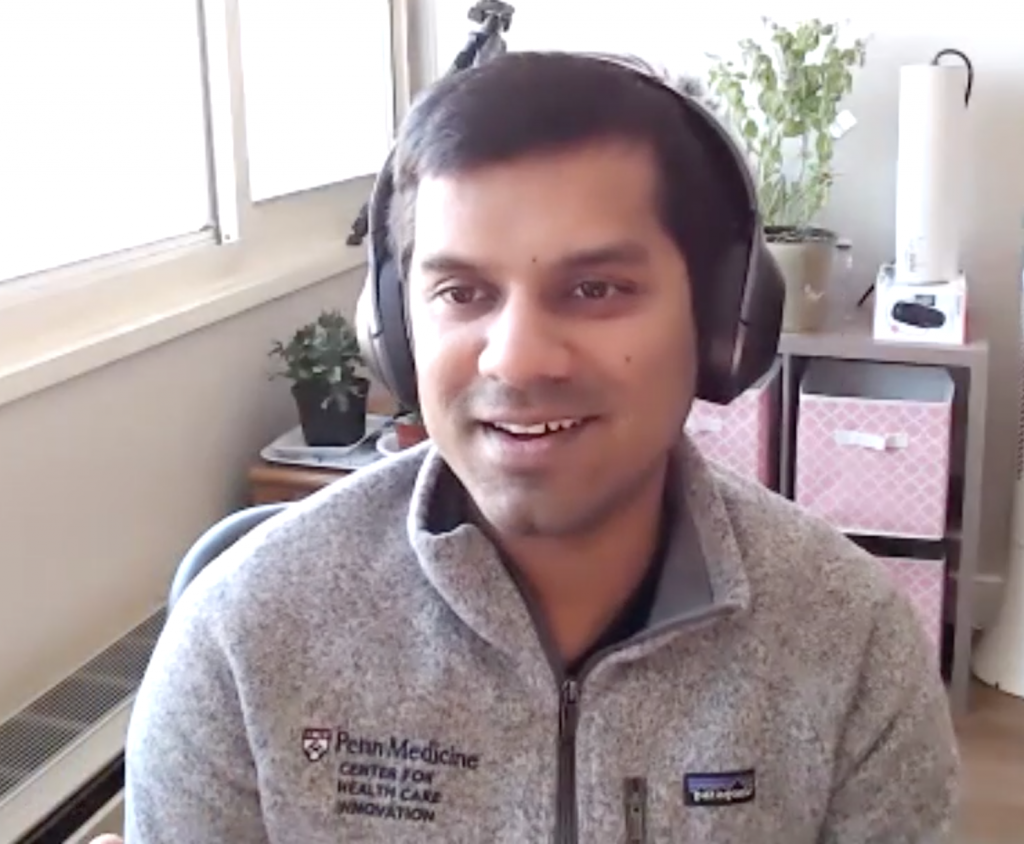 Another public health project that Sharath is working on involves identifying concerns that people have whenever public health emergencies occur. Many folks have reasons to doubt the public health info that's widely available. Sharath cites the country's mishandling of racial justice, and the contradicting mask advice that circulated early in the pandemic, as just a few examples.
"We're looking at how we can use social media data to identify concerns that are very specific to local populations, and how we can tailor public health campaigns to address those concerns," said Sharath.
That's where the interdisciplinary nature of this work becomes crucial.
"I, as a computer scientist, don't really know what messaging or communications are effective," said Sharath. "But that's why I work with people in Annenberg or say, Penn Medicine: to tell me what makes sense to the end user. My role here is to address challenges in developing algorithms that don't propagate bias, but that give a reasonable presentation of what people are concerned about."
Upon first meeting Professor Lyle Ungar and learning that at Penn, computer scientists, sociologists and psychologists often band together to work through solutions, Sharath was blown away.
"This has been sort of revolutionary for me because I did my graduate studies in Singapore," said Sharath. "It was a pretty good school, but the level of interdisciplinary activity at Penn is at a completely different level."
When asked what he was most looking forward to as a part of the CIS community, Sharath responded:
"I'm really excited about this intersection, how we build algorithms that actually have an impact, and how we can work with students that are interested in this intersection."