So far in this semester, our department blog has talked about the growths in our labs and our faculty members careers. We have touched on the incredible seminars that have been taking place as well as the exciting research projects that our students are involved in. The blog's overall purpose is to showcase the technological strides that Penn Engineering is making as well as the significant academic achievements of our faculty and student body. The C.I.S. blog is also a platform that strives to implement humanity and relatability to those who are a part of the Penn community and those outside of the University.
As many of you may know, DALL-E 2 developed by OpenAI was launched in April of this year and has just recently been made available to anyone. You get an allowance of free credits that enable you to type in a detailed description of anything that comes to mind and the machine learning models generate digital images that reflect the prompt. We were interested in the combination between artificial intelligence and the ability to generate realistic images using human ingenuity.
DALL-E is a great example of AI and human collaboration working to break barriers and expand horizons through artistic creativity. This platform also gives people the ability to play and be as out there and imaginative as they want. All in all, DALL-E gives us the opportunity to have fun and explore our hobbies, interests, and studies in the form of art. To showcase this AI system and what it can do I had asked all students from the C.I.S. department, from Undergrad to Ph.D., to send in the descriptions that they prompted and to have fun with it.
With that being said, this Gallery of DALL-E generated art was made possible by some of our wonderful students in the C.I.S. Department!
---
Ani Petrosyan, she/her
Computer Science major, 2026

Purple mountains with Armenian waterfalls

"I am an international student from Armenia. It's a very mountainous country, with waterfalls and wonderful nature. One fun fact about me: most of the dreams I see have purple color in them, so I am dreaming of my country and seeing it in purple.
---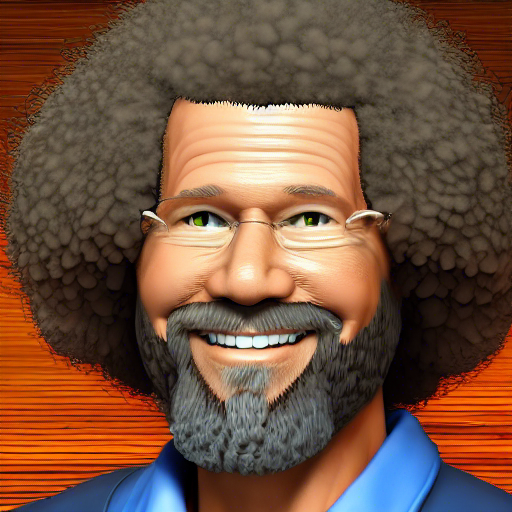 Edward Hu, he/him
Ph.D. in Robot Learning

A. Bob Ross in the style of Picasso uncanny unreal engine

"Bob Ross is an iconic painter, so I would like AI painters to pay homage to him."

B. Darth Vader cooking in Hell's Kitchen

"Hell's Kitchen is one of my favorite shows. I think Darth Vader's past with high heat and pressure scenarios would make him an excellent contestant."
---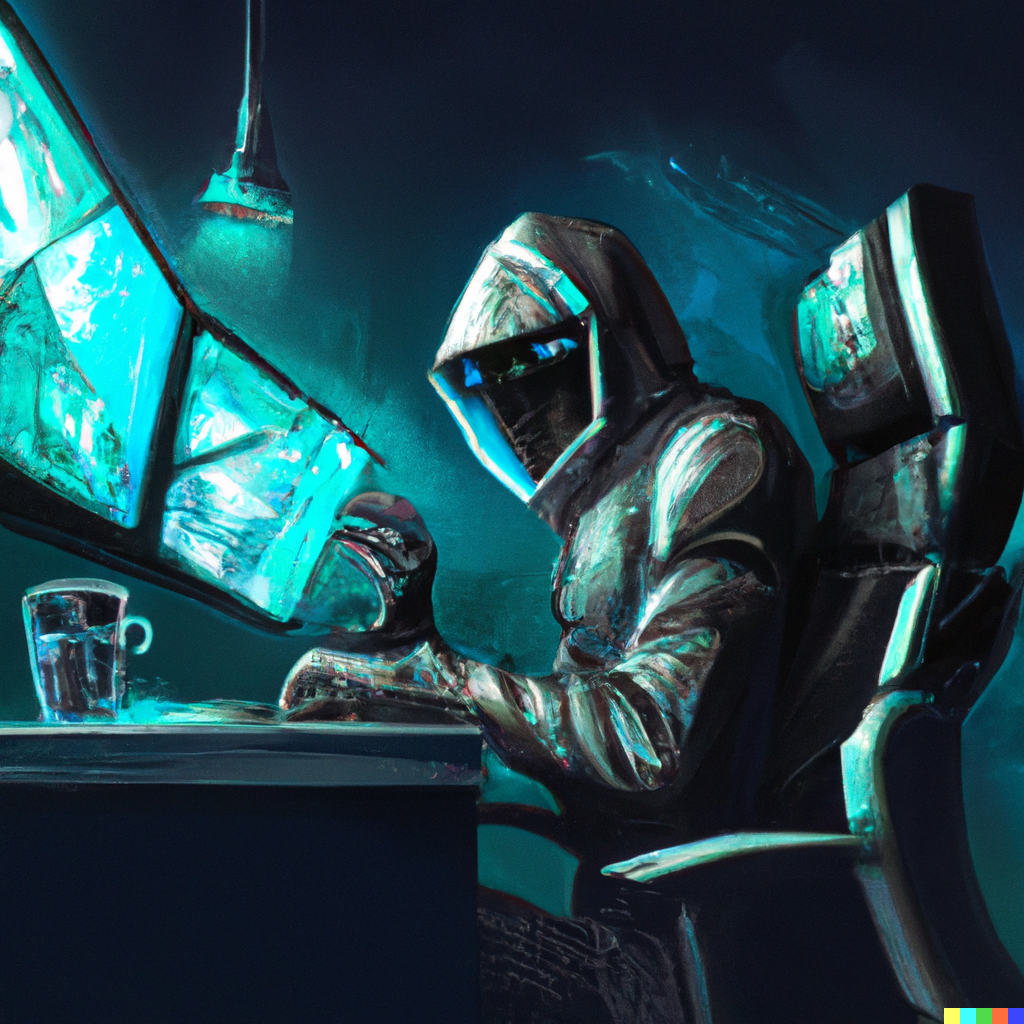 Yuxin Meng, she/her
MCIT, 2024

A. Hacker, another dimension, digital art

"This one was intended to be "software engineer..." or "coding in..." but these keywords seemed to be less instructive compared to "hacker". I wanted to see us working on the same thing in another universe."

B. Bionic sheep, blueprints

"Love the book: Do Androids Dream of Electric Sheep? Electric sheep in the book look like real sheep, so I guess bionic is proper."

C. In lab, machine reading brain, codes on computer science, digital, by Beeple

"Not so much what I pictured in my mind. I've been obsessed with Pantheon (science fiction drama) recently. Briefly, I expected a picture of machine scanning human brain as code."
---
Rotem Dror, she/her
Postdoc in the Cognitive Computation Group

Two computers compete in a running competition

"I needed an image for my job talk presentation that would show two models competing who are going to be state of the art. My research involves developing statistical methods for comparing NLP models to determine which is better."
---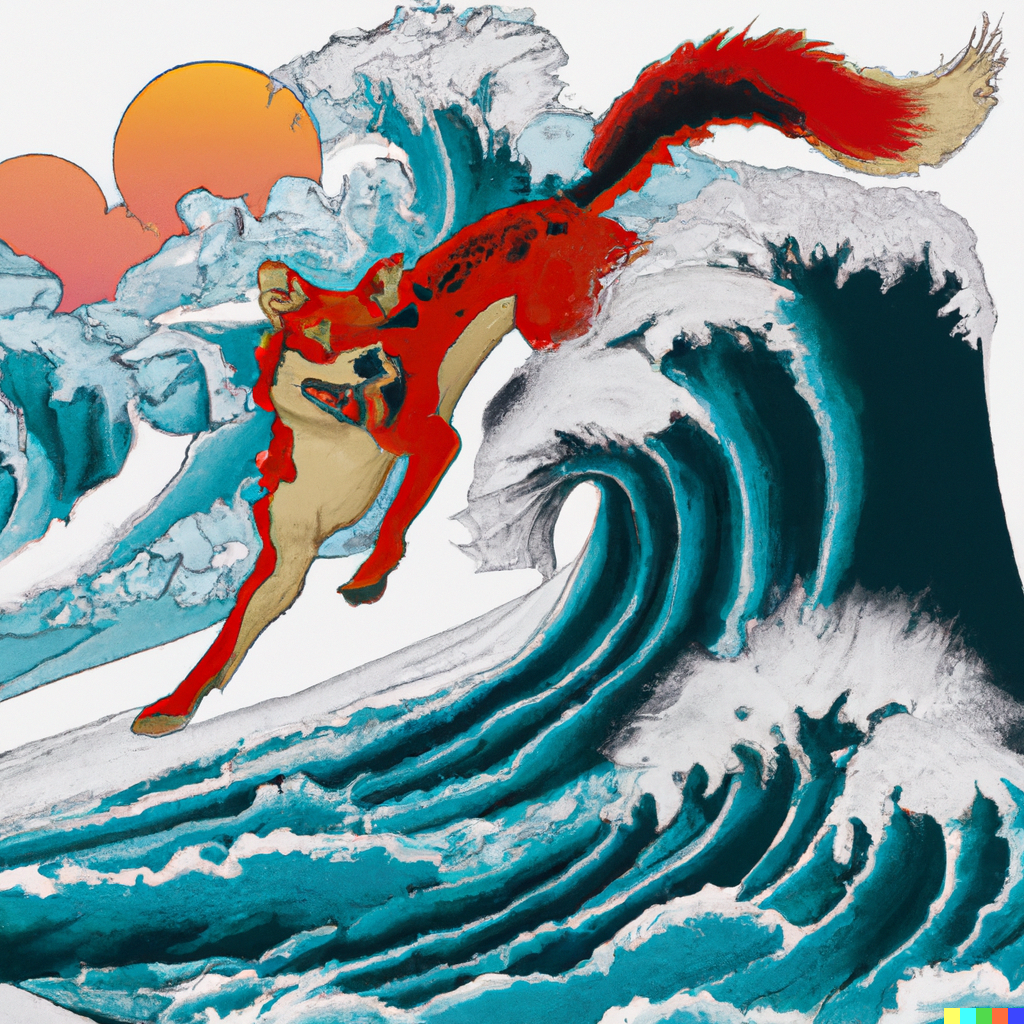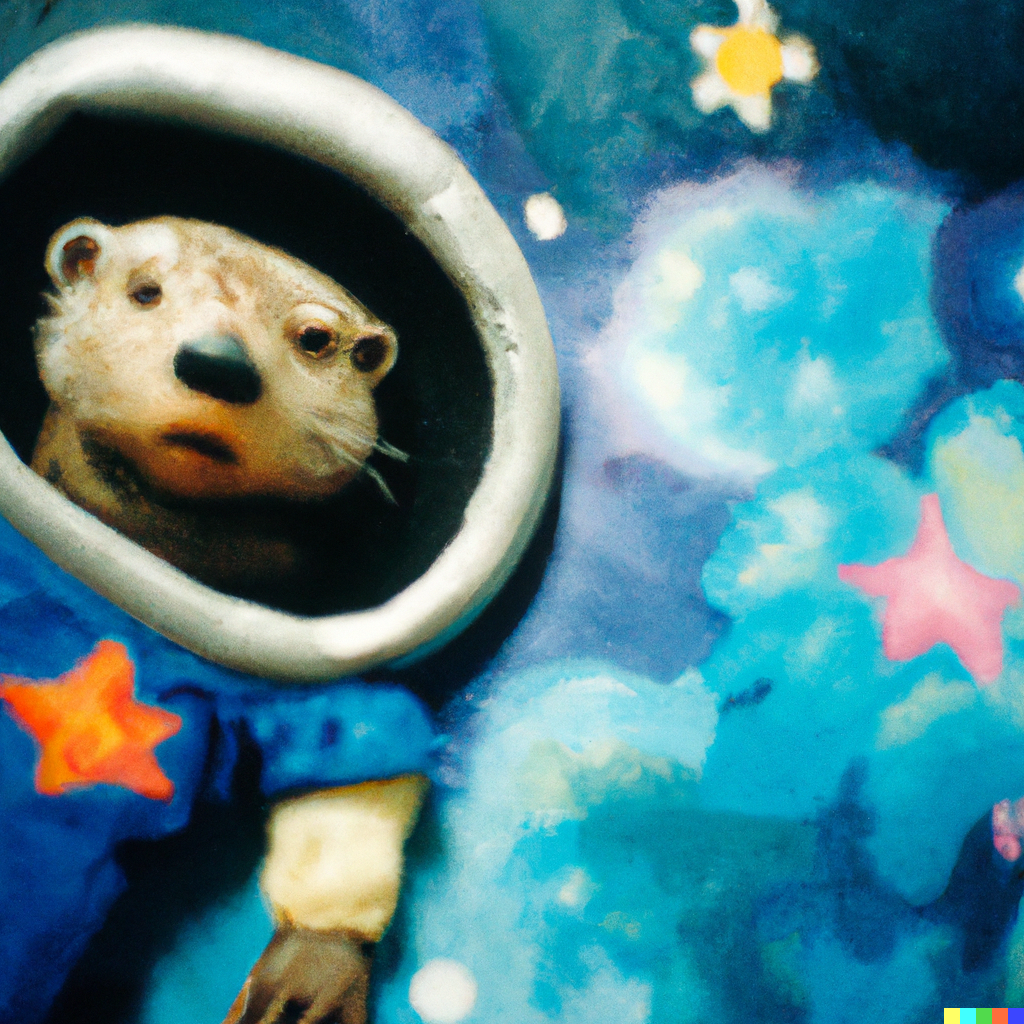 Hannah Gonzalez, she/her
MSE and BSE in Computer Science, 2023

A. A red fox surfing The Great Wave off Kanagawa by Katsushika Hokusai

B. Huskies sledding in Alaska by Monet

C. Macro 35mm film photography of a floating otter wearing a space suit with the Van Gogh "Starry Night" painted background

D. An Andy Warhol style painting of a corgi winking
---
Gaoxiang Luo, he/him
Ph.D. in Machine Learning

"I generated an image using my hobbies as keywords: cat, guitar, and latte art. I was very impressed and surprised that the AI considered the cat element as latte art!"