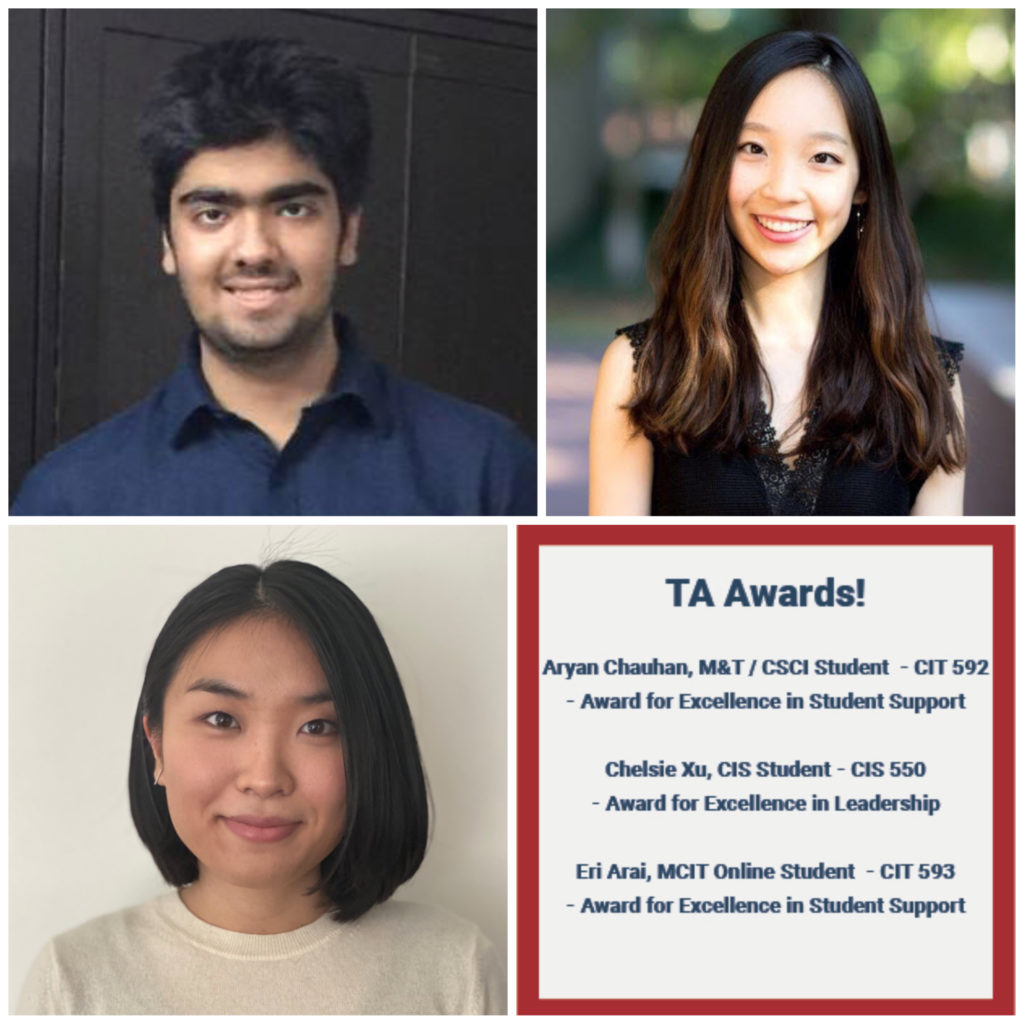 Courtesy of Penn Engineering Online Learning:
"We are excited to announce the Spring 2021 winners for the Outstanding TA Awards! We are continually amazed at the level of dedication from our TA staff at MCIT Online, we truly appreciate their contributions in delivering a supportive experience for our students. As selected by their students, peers and faculty, please join us in congratulating this semester's Outstanding TAs for their commitment in leadership and student support. We thank you for a great semester!"

Learn more about these wonderful students at the MCIT Online TA Awards site.