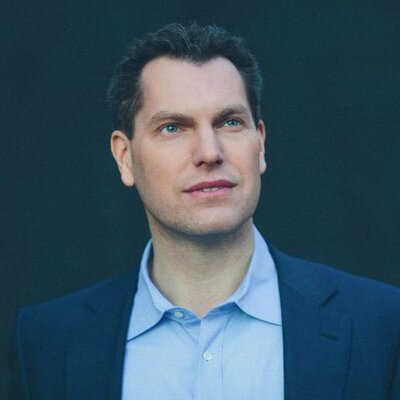 Stevens University Professor Duncan Watts has recently been awarded the 2021 Test-of-Time Award at the 14th ACM International WSDM Conference for his paper titled "Everyone's an Influencer: Quantifying Influence on Twitter," published in 2011.
Pronounced "wisdom," the WSDM (Web Search and Data Mining) Conference is one of many presented by ACM (Association for Computing Machinery), and "publishes original, high-quality papers related to search and data mining on the Web and the Social Web, with an emphasis on practical yet principled novel models of search and data mining, algorithm design and analysis, economic implications, and in-depth experimental analysis of accuracy and performance," according to their site.
Professor Watts, a PIK (Penn Integrates Knowledge) professor with multiple appointments in the School of Engineering and Applied Science, the Annenberg School for Communication, and the Wharton School, received the honor along with project teammates Eytan Bakshy, Jake M. Hofman and Winter A. Mason.
The paper's motivation stems from a years-old debate in the fields of communication, marketing and sociology: do ordinary folk have the power to spread ideas in media? When Malcolm Gladwell's "The Tipping Point," released in 2000, asserted that a very specific portion of regular people were the most effective at spreading and magnifying ideas and products, Professor Watts took up academic arms.
"I had been arguing against this idea for some time," said Watts. "Not that some people are not more influential than others, but just that there was any sort of magical effect, that you could sort of find some ordinary person and they would somehow trigger this massive cascade that would that would change the world. Which is really sort of the the promise of this book, and why everybody loved it so much. "
Professor Watts and team approached the debate with a foundational scientific perspective: if certain people are more influential, then computer science should be able to predict it.
"If it's true that certain types of people, for whatever reason, happened to be disproportionately influential in the world and disproportionately good at getting other people to listen to them and to change their minds about some issue, you can do pretty well predicting how many retweets someone's going to get just by looking at how many followers they have," said Watts.
Right before the paper was published, Professor Watts recalls that mega influencer Kim Kardashian, with roughly 1 million followers, was charging around $10,000 to mention a product in one tweet. The paper proposal offers that focusing on one influencer with a huge amount of followers is not necessarily the most efficient strategy.
"Maybe you want to pay your $10,000 but you would rather find 1,000 people who have 1,000 followers each," said Watts. "And they might do it for free. Or they might do it for $1. So then you pay $1,000, and you still reach a million people."
The three main findings of the paper are as follows:
1. It is nearly impossible to predict, with accuracy, the efficacy of influence
2. To the extent that one could predict it, "it's all baked into the past success of the person who seeds the information, and most of it is just how many followers you have," said Watts
And the 3rd:
"Under a broad range of conditions, you're actually better off going with a large number of people who have not that many followers, then a small number of people with a large number of followers," said Watts. "And I think each of those findings has sort of reverberated."