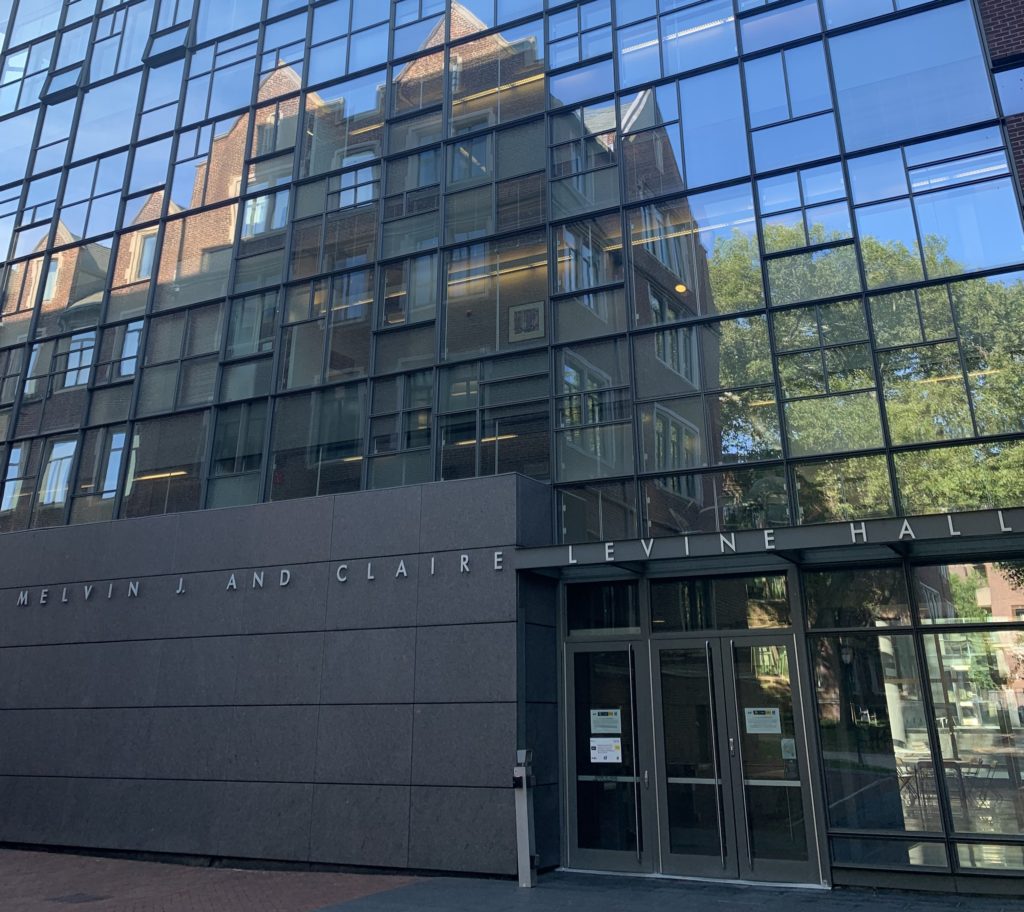 The 2022-2023 academic year has kicked off last week and summer has officially come to a close. We would like to welcome back returning Computer and Information Science students as well as the Class of 2026! Penn Engineering is excited to have you on board.
With a new school year comes new changes for Penn Engineering and the CIS department. In the past year, we have hired an exceptional number of faculty, brought in new research initiatives, renovated our spaces, and broke ground on a state-of-the-art facility. We are also incredibly thankful to be able to see so many faces in person this year as the circumstances surrounding Covid-19 continues to improve and in-person activities can commence.
Faculty
Several brand new assistant professors have joined the department this semester, while the rest will arrive in January and next Fall. Rejoining the CIS department, in a new role as an Assistant Professor, is Osbert Bastani who develops innovative techniques for programming and building software that incorporate machine learning components. Two new faces to Penn Engineering features Danaë Metaxa, who works in areas of human-computer interaction and communications, and Eric Wong, who works on robust and reliable machine learning.
"We are delighted to welcome an unprecedented 10 new assistant professors arriving over the next year. Each brings new innovations to the curriculum and more opportunities to get involved in undergraduate research projects.", says Zachary Ives, Chair of the CIS Department.
Each new faculty member entering into Computer and Information Science has arrived to break barriers and help our students grow.
Space
As our department is growing, our spaces have been transforming as well. This summer, the Distributed Systems Lab (DSL) and the SIG Lab for Computer Graphics on the first floor of Moore have both undergone major renovations. On the second floor of Levine Hall, the brand new Penn Human-Computer Interaction Lab, led by Andrew Head and Danaë Metaxa, just opened.
"We couldn't be more excited for the start of this year and the official launch of our group. We're looking forward to teaching Penn's first Human-Computer Interaction courses at all levels, welcoming our first cohort of PhD students and opening our physical space- the HCI Lab- in Levine 255. We welcome interested students to reach out to us!" -Danaë Metaxa, Assistant Professor, CIS Dept, University of Pennsylvania.
In addition to our growth in space, Penn Engineering is not stopping there. The construction of Amy Gutmann Hall has begun during the summer. The creation of new space, study rooms, and research labs is anticipated to be opening in September 2024.
Research Initiatives
Since the launch of this past year's interdisciplinary research initiative, Innovation in Data Engineering and Science (IDEAS), the CIS Department announced the ASSET Center directed by Rajeev Alur. ASSET (AI-enabled Systems: Safe, Explainable, Trustworthy) focuses on implementing tools and science to guarantee AI systems do exactly what they are designed to do. Getting students involved in this new initiative is a top priority for the Center.
"The best way to get involved is to join our seminars. It's every Wednesday at noon and we have a great line-up of speakers. There is a number of faculty from our department, other Penn faculty, and also outside speakers. Some of the topics will include applications to healthcare, explainablility, and safety." -Rajeev Alur, Director of ASSET, University of Pennsylvania.
With every new faculty member, space renovation, and research initiative; all of these things are implemented to give students the best opportunities for success. We have another exciting year just beginning at Penn Engineering. Let's make it count.